Contact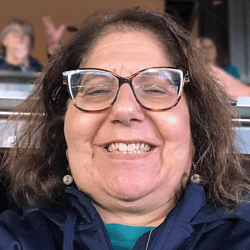 Marcia Newman
Region 1 Coordinator
region1@viadecristo.org
---
Secretariats in your region
Colorado Via de Cristo
https://coloradovdc.org/ | Facebook
Serving the State of Colorado
Light in the Desert Via de Cristo
https://lightinthedesertviadecristo.org/ | Facebook
A Via De Cristo Community serving Nevada, Arizona, and Southern Utah
Oregon Via de Cristo
https://oregonviadecristo.shutterfly.com/ | Facebook
Serving the State of Oregon
Southern Arizona Lutheran Via de Cristo
https://www.soazviadecristo.org/ | Facebook
Serving Southern Arizona
Utah Via de Cristo
https://utahvdc.org/wpress/
Serving the State of Utah
Via de Cristo of Southern California and Central Valley
https://californiavdc.org/
Serving California
Via de Cristo of Western Washington
https://vdcww.com/ | Facebook | YouTube
Fourth Day community members from Western Washington
Region 1 Coordinator
Marcia Newman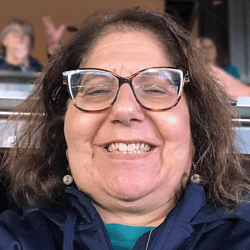 region1@viadecristo.org
My name is Marcia Newman and I am currently the Region 1 Coordinator.
I was born in Seattle, Washington and have lived in the greater Seattle area my entire life. I currently reside in Milton, Washington close to Tacoma. I have worked as a Third Party Administrator for company retirement plans for over 40 years. I have two grown sons, Austin lives in the Seattle area and the Scott lives in upstate New York state with his family and more importantly my two grandchildren, Alex and Skylr. I attend Our Savior Lutheran Church in Tacoma, Washington where I am an usher.
I am the current Communications Coordinator for Via De Cristo of Western Washington and have served as Pre-Weekend Coordinator and Lay Director.
I was born Jewish and raised as a reform Jew. After my divorce, I struggled with my faith and after the passing of my fiancé, Ken, in April 2008, his mother and I planned his service at Resurrection Lutheran Church in Des Moines, Washington and the people there definitely showed me Christ's love during that difficult time. After the gathering after Ken's service, as I tell the story, I asked Ken's mom if I could go to church with her the next day-not quite sure what came over me. I embarked on a journey I have would never have imagined in my wildest dreams. I came to faith in August 2008 and was baptized in October 2008. If our paths cross and you have a some time, I am happy to share more details of my journey to find Christ. I attended my weekend in October 2012 and quickly became involved in VDC. I have served on every weekend since then as I want to help others have the same wonderful experience as I did on my weekend.
In July 2017 I attended my first annual gathering. In the spring of 2022, I accepted the position of Regional 1 Coordinator. I look forward to working with the Region 1 Lay Directors of which I was one until recently. Serving as the Lay Director of VDCWW for 5 years which included COVID19, was challenging to keep our community connected and Zoom was a blessing. I am excited for the July 2022 gathering in person!