Contact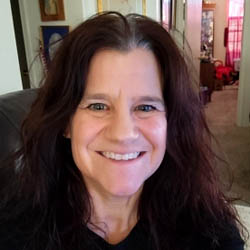 Karen Annis Weires
Region 1 Coordinator
region1@viadecristo.org
---
Secretariats in your region
Colorado Via de Cristo
https://coloradovdc.org/ | Facebook
Serving the State of Colorado
Light in the Desert Via de Cristo
https://lightinthedesertviadecristo.org/ | Facebook
A Via De Cristo Community serving Nevada, Arizona, and Southern Utah
Oregon Via de Cristo
https://oregonviadecristo.shutterfly.com/ | Facebook
Serving the State of Oregon
Southern Arizona Lutheran Via de Cristo
https://www.soazviadecristo.org/ | Facebook
Serving Southern Arizona
Utah Via de Cristo
https://utahvdc.org/wpress/
Serving the State of Utah
Via de Cristo of Southern California and Central Valley
https://californiavdc.org/
Serving California
Via de Cristo of Western Washington
https://vdcww.com/ | Facebook | YouTube
Fourth Day community members from Western Washington
Region 1 Coordinator
Karen Annis Weires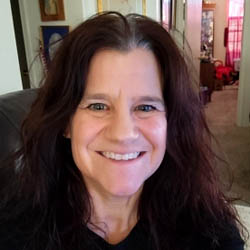 region1@viadecristo.org
Karen Weires is our current NLS VP Outreach, filling in for this role in her region.
—As you feel called, please consider filling this much needed position.
My name is Karen Weires and I am currently the Region 1 Coordinator.
I was born in Indiana and spent most of my growing-up years in Iowa. I currently reside in Henderson, Nevada where for the past 30 years, I have worked as a school psychologist for the Clark County School District. Karen is married with two grown children, an add-on son (my son's best friend lives with us), two dogs, and a plethora of fish. I attend Community Lutheran Church where I am an usher.
I am the current Communications Chair and Tech Coordinator (webmaster/media controller/zoom meeting handler) for Light in the Desert (LITD) VdC in Nevada.
The daughter of an Episcopalian priest, I was very active in my church and diocese youth movements, including Teens Encounter Christ (TEC – the Catholic/Episcopalian youth version of VDC/Cursillo) as a teen and young adult. In 1985 I attended my first and only Episcopalian Cursillo. Then, life happened. I left Iowa and moved to Nevada. In Nevada, I quickly became active in my home church as Sunday School Lead Teacher, Acolyte Director, and Choir Member, but it was not until the death of my father in 2014 that I began to participate in Via de Cristo. My parents had been very active in the movement in Nevada and it was this group that walked the journey of my dad's cancer diagnosis (and subsequent passing) with my mother. This led me to want to become involved and in September 2014, I served on my first VdC weekend.
In March 2019, I was Rectora of my own weekend and in July 2019, I attended my first annual gathering. In the spring of 2020, I was asked to take over the position of Regional Coordinator, just as COVID 19 was ramping up and things were shutting down. During COVID19, I was blessed to have the opportunity to participate in planning and running tech for several virtual Ultreyas locally, regionally, and nationwide. Although I have not had the opportunity to meet my regional compatriots in person, these occasions to meet in virtual space have been wonderfully fulfilling and I look forward to the time when we can all gather in person again for a proper VdC fellowship!