Contact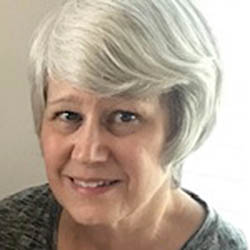 Pam Gross
Region 4 Coordinator
region4@viadecristo.org
---
Secretariats in your region
Heart of Illinois Via de Cristo
https://www.heartofillinoisviadecristo.org/ | Facebook
Serving Illinois
INKY Via de Cristo
https://inkyvdc.org/ | Facebook
Serving Indiana and Kentucky
Living Water Via de Cristo
Facebook
Serving Illinois and the Chicago area
Prairie Sonshine Via De Cristo
http://www.prairiesonshinevdc.org/
Serving West Central Illinois
River's Edge Via de Cristo
http://www.riversedgevdc.org/
Serving Missouri and the St. Louis Area
Region 4 Coordinator
Pam Gross
region4@viadecristo.org

My name is Pam Gross and I attended Living Water VdC weekend # 14 where I sat at the table of Phoebe in spring of 1997. Like almost everybody, this weekend was life changing for me. I was already very active in our church taking on the roles of Youth Director, Sunday School Teacher and Council member and as well as participating in WELCA , Young Married group, and Bible Studies.
Via de Cristo gave me a new look at my Christian Life as well as expanding my area of service in Christ's work. I have served as Lay and Assistant Lay Director, pre-weekend Chair, NLS Delegate, 2015 NLS Gathering Host Chair, Rectora for Weekend # 35, and served on many teams. I am very passionate about this wonderful ministry.
I have been married to my husband Gary for 42 years. We have 2 adult children who are blessed with great families giving us 3 grandchildren. I grew up in the floral business and can say I started working at the shop in 9 th grade. I left the business after 29 years to start my next career. Even though I graduated from Illinois State University in 1977 with a degree Family Consumer Science Education, I didn't start until teaching until 1998 at Moline High School. I retired from there in 2017. My husband retired at the end of 2021 from his career as a land surveyor so we have been enjoying the new freedom of time. We love to travel, camp, kayak, canoe, and do our daily walks. We help our children out when they need us and love to spoil the grandkids. Skype is a wonderful thing to help close that distance gap between the grandkids and us but in person visits are the best.