Contact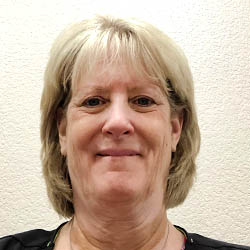 Jerry Gray
Region 3 Coordinator
region3@viadecristo.org
---
Secretariats in your region
A-OK Via de Cristo
Facebook
Serving Arkansas and Oklahoma
Heart of America Via de Cristo
Facebook
Serving Kansas
Lutheran Via de Cristo of North Texas
https://www.vdcnorthtexas.org/ | Facebook
Serving the Dallas Area
Texas Gulf Coast Via de Cristo
https://www.tgcvdc.org/
Serving the Houston Area
Texas Lutheran Via de Cristo
https://www.txluvdc.org/
Serving the San Antonio Area
Region 3 Coordinator
Cindy Perkins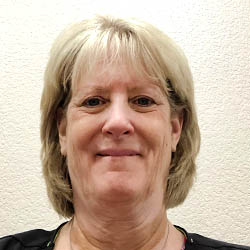 region3@viadecristo.org
I attended Via de Cristo Weekend #6 in the fall of 2001 where I sat at the table of St. John.
I have served as the Training Coordinator, Lay Director, rector of weekend #13, and currently as the Oklahoma 4th Day Coordinator in the Arkansas-Oklahoma Via de Cristo. Ever since that weekend in 2001 where I sat in a room full of strangers and heard and was witness to the love and grace of God, my life was forever changed in the best way possible.
I am humbled to be able to serve as Regional Coordinator for Region 3, where I walk along side of my brothers and sisters in Arkansas, Oklahoma, Kansas and Texas. My family grew a thousand-fold on that faithful fall weekend in 2001 with a simple yes to God.
My husband, Ken, and I have been married for 15 years. We have 2 children and 1 granddaughter and one grandchild on the way. We worship at Saint Andrew Lutheran Church in Sand Springs OK.
For the past 20 years, I have worked for PharmcareUSA of Oklahoma. We are a long-term care pharmacy, providing medications to nursing facilities, assisted living facilities and group homes. Some of my duties include, licensed Pharmacy Technician, help with billing, I go into the facilities and audit med carts and help the consultant pharmacist with their monthly audits. I am an account manager and the list goes on. But my most favorite job is going into the nursing facilities and talking with the residents. I am blessed to be able to spend time with the residents while helping do the monthly audits. The cranky and feisty ones are my favorite. Just sharing the love of God, a smile and a few kind words can make all the difference in a lonely nursing home residents' day.
I am looking forward to the next year following God's plan for our Via de Cristo communities and sharing His love with others. God Loves you and I