Contact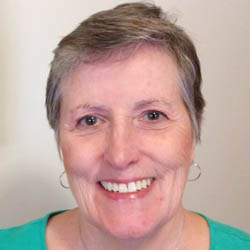 Sylvia Meister
Region 7 Coordinator
region7@viadecristo.org
There are many Via de Cristo groups in the Sunshine State. Contact the regional coordinator to help you get connected to the local secretariat near you, or explore each below, and contact them directly. 🙂
---
Secretariats in your region
Gold Coast Via de Cristo
https://goldcoastviadecristo.com | Facebook
Serving Southeast Florida
Indian River Via de Cristo
https://indianriverviadecristo.com/ | Facebook
Serving East Central Florida, Indian River, Brevard
Lighthouse Via de Cristo
Serving East Central Florida, Volusia. New Smyrna
Sonbeam Via de Cristo
https://sonbeamvdc.org/ | Facebook
Serving West Central Florida, Tampa
Sonshine North Via de Cristo
http://www.snvdc.org/ | Facebook
Serving North Central Florida, Ocala, Gainesville
Sonshine Via de Cristo of South Florida
https://www.vdcsouthflorida.com/ | Facebook
Serving South Florida
Region 7 Coordinator
Sylvia Meister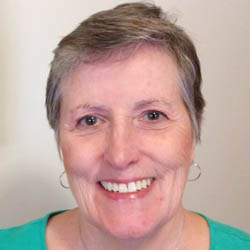 region7@viadecristo.org
My name is Sylvia Meister. I live in Jacksonville, FL with my husband Paul. We have been married for 14 years. We attend Spring Glen United Methodist Church where we are both very active and serve in leadership roles; me as Choir Director and Praise Team Leader and Paul as Lay Leader and Choir Member. I retired three years ago from working in accounting for about 40 years. Now I stay busy with church, Via de Cristo, and my new part-time job doing data entry for a plumbing fixtures company. I love it and have very little stress. God is good!!
I have been a Christian all my life. But my Christian walk really took off when I attend my VdC weekend on Sonshine North's Woman's Weekend #43 in the spring of 2003. Once Sonshine North learned that I could play guitar, it wasn't long before I was plugged in and serving on teams, mostly as a Music Cha. Other opportunities opened up to me and I began giving Rollos and serving in other team member roles as well.
In 2013, I led the project to totally redo our song books which were in desperate need of revising. Then the call came to be Rectora for our Coed #6 weekend which was held in the spring of 2014. That was a most precious time for me and my walk with Jesus grew even closer. Shortly after that, I began serving on the local governing board of our secretariat as Post VdC Chairperson. About a year and a half later, I was elected as Assistant Lay Director which then turned into the Lay Director role. I still serve locally as NLS Delegate with my term ending in December of 2022.
Meanwhile, I am thrilled to serve now at the national level as Regional Coordinator for Region 7…beginning June 1. This is something that God has been nudging me to consider for quite a while now. I have a great support system in my family and groupies and look forward to serving God and our community in this capacity.
God loves you and so do I.