I will sing unto the Lord, as long as I live. I will sing praise to my God while I have my being.
Psalm 104:33
Take time to sing during your Lenten Journey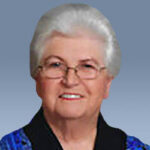 Sue is NLS Spiritual Director, since 2019 and is a retired Lutheran Pastor (ELCA). Active in VdC since 1995, she has served two terms on the Board of the Texas VdC Secretariat, and also on the Texas Gulf Coast VdC Board as Spiritual Director since its start-up in 2017.