The Lord is my shepherd, I shall not want. He makes me lie down in green pastures; he leads me beside still waters; he restores my soul. He leads me in right paths for his name's sake. Even though I walk through the darkest valley, I fear no evil; for you are with me; your rod and your staff— they comfort me.
Psalm 23:1-4
Psalm 23 keeps reminding me that we are a lot like sheep, or maybe I should say, I am like a sheep. It is in my nature to want to be with the flock.
A sheep is a particularly vulnerable creature, especially when on its own. Sheep need a leader so as not to wander aimlessly, and will follow their leader even into danger. Sheep have no defense against predators except for staying with the flock, yet their instinctive flight response when in danger causes them to panic and scatter. A single sheep is highly stressed when separated from the flock. Sheep must be able to see each other in order to graze without agitation, and the loss of that visual contact can lead to panic. A lost sheep is a sitting duck.
Yes, I am a lot like a sheep.
As I read Psalm 23, and considered how I am responding to the instructions to protect myself from the dreaded corona virus by staying in my home alone, and not going out into public, my sheep tendencies are coming out loud and clear. I thrive in being with the flock. Staying home alone can get to be a dark valley. I must depend upon Jesus to walk with me, to stay by my side, and remind me that I am a part of the flock even though we are not physically all together. This solitude is helping me understand and appreciate the communion of saints. As I watched and participated in our congregation's online worship service through Face Book I listened carefully to the responses of those three or four who were there providing the worship service.
When worship ended I made phone calls to my friends and family, text messages, face book messages, and phone time calls to my children. The online contacts we have with each other help to get me through the days of being separated from the flock of friends, family and church community. I am grateful for all of these. They are a reminder that the flock is still around me, and Jesus, our leader, is still beside us in the long days of solitude. These days are teaching me to be more compassionate with those who are always shut-in because of their health condition. It is helping me understand how important the church family is for keeping in touch and surrounding those who are always home bound.
May you fill your alone time with contacting those who you haven't seen or heard from in a while, a time to keep in touch with your church family daily, a time to pray for your own vulnerability and the vulnerability of others in this crisis. May we let this time be a time when our souls are restored, when fear is abated, and we are close to our shepherd who is there to lead us in Spirit and in Truth.
Questions
What home projects, or reading are you doing beside watching TV? Is this a time of refreshment or a time of boredom for you?
Are you spending more time in prayer?
How are you maintaining contact with friends and family during this time of home bound quarantine?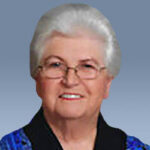 Sue is NLS Spiritual Director, since 2019 and is a retired Lutheran Pastor (ELCA). Active in VdC since 1995, she has served two terms on the Board of the Texas VdC Secretariat, and also on the Texas Gulf Coast VdC Board as Spiritual Director since its start-up in 2017.