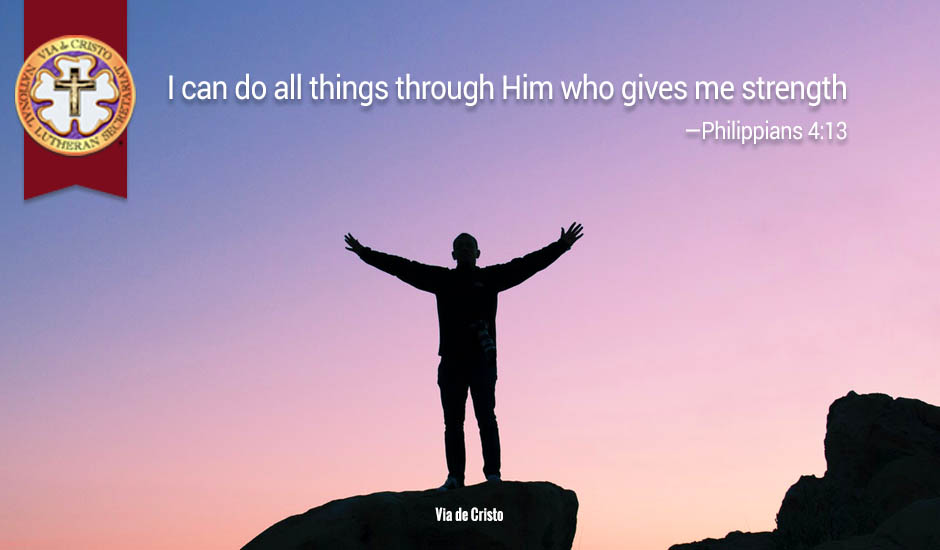 Happy new year to all of you! When we said goodbye to 2020, many of us were hoping the next year would be different. And while 2021 differed in some important ways, it certainly hasn't been an easy year for many of us.
On the positive side, many of you have been reporting some wonderful events for this past year.
Several Secretariats were able to hold weekends in the fall of 2021, though a number of others had to postpone planned weekends until the spring. Others have held renewal retreats or grand Ultreyas which helped strengthen their communities. I keep hearing reports on how the Holy Spirit is at work in many ways, both large and small, equipping and encouraging us as we seek to bring the Good News of Jesus into all our environments.
Obviously all our Secretariats are tracking the latest health information and trying to make plans while adapting to changing conditions. But as we move forward into 2022, I encourage us all to remember that we serve a mighty God. He parted the Red Sea. He sustained His people for 40 years in the Wilderness. He walked on water, raised the dead, healed the lame and the blind. He conquered Death itself!
So there is no need for a spirit of timidity. Yes, we must be wise in our planning, but we can also be optimistic and positive. So long as we follow His path, He will succeed (and we'll get to go for the ride.)
We have the right to claim Philippians 4:13
"I can do all things through Him who gives me strength."
So let us go forward in confidence, not in ourselves, but in the God whom we serve, trusting that He will sustain and guide us as we move into this new year!
God love you and so do I!
—John Aclin