2022 Via de Cristo National Lutheran Secretariat Annual Gathering and Business Meeting
After two years apart, we are excited to come to the National Via de Cristo Annual Gathering in-person and hope you will join us! Information is passed virtually, but transformation occurs personally. Catch up with one another over lunchtime discussions and evening socials to share what you've learned with others. Join in worship and contribute your experiences in the workshops, as we plan together to strengthen and renew our community!
When: July 21 from 11am CDT registration through July 24 at 10am CDT after closing worship
Where: Texas Lutheran University (TLU), 1000 W Court St., Seguin, TX 78155
Speakers: Keynote*: Revival of the Fourth Day by Rev. Jennifer Gold
Forum #1/Breakout: Revival of Love by Father Steven Kalas
Forum #2/Breakout: What's a Disciple in the World We Have Now? By Becky Del Rio
Forum #3/Breakout: Supernatural Love by Jason Cole
Notes: Limited activities* and opening/closing worship will be available via Facebook Live for virtual attendees. TLU is approximately a 30-minute drive from San Antonio International Airport (SAT).
Pre-Work:
Please complete your early bird registration by May 1, 2022 at www.viadecristo.org. 

A virtual binder with loads of important information will be available to all participants.


If you are interested in serving as a voting delegate for the National Lutheran Secretariat (NLS) annual business meeting, please ask your Secretariat for its approval.

Each Secretariat selects a minimum of 1 Lay Delegate and 1 Clergy Delegate based on our current formula to have a voice at each year's annual meeting. 
Delegates must attend in-person to vote
Meanwhile you can register for the Annual Gathering as a Guest and your registration can be changed to Lay Delegate after approval by your Secretariat. 


Prayerfully consider serving on the NLS Executive Committee from 2022-2024 as:

Secretary* (2022-2023 term)

Treasurer
Vice President for Administration

Job descriptions and nomination forms are available at https://viadecristo.org/meet-us/ for your review and completion by May 1, 2022 to Janet Crouch, Nomination Committee Chair, at janetcrouch58@gmail.com.
We are prayerfully planning for a joyous and vibrant in-person Annual Gathering and will publish health/safety practices before the Gathering. The Executive Committee and Host Committee will stay abreast of the health conditions and recommendations should any adjustments in plans be required. It is time for revival!
God loves you and so do I,
Jane Winge, Vice President for Administration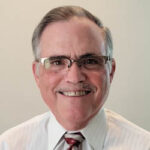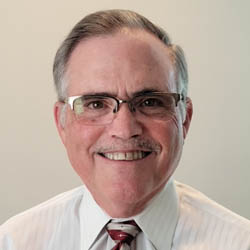 John is NLS President, from 2021 to present. A retired engineer and Naval officer, I have been an active member of Via de Cristo for over 23 years.